Interlocking Security Astragals (Interlocker)
Protect your doors with our Full-Length Interlocking Astragal latch protectors. Our latch protectors are designed for both out-swing and in-swing doors and are available in aluminum or steel.

Interlocking Astragal Door Lock latch protectors come in two full-length pieces. One is installed on the door and the other on the door frame. When the door is closed, these two pieces interlock, providing a sturdy security layer.
Don't compromise on safety – choose the interlocking security astragal for peace of mind.
Protect your home or business with the right security measures. Don't underestimate a determined intruder. Any door can be forced open, but with the right precautions in place, you can slow them down and reduce potential damage. Consider using full door latch protectors. Upgrading your security with interlocking security astragals can deter intruders and helps protect your property from crimes of opportunity.
Contact Lockhart's Security today for sale and installation of security hardware!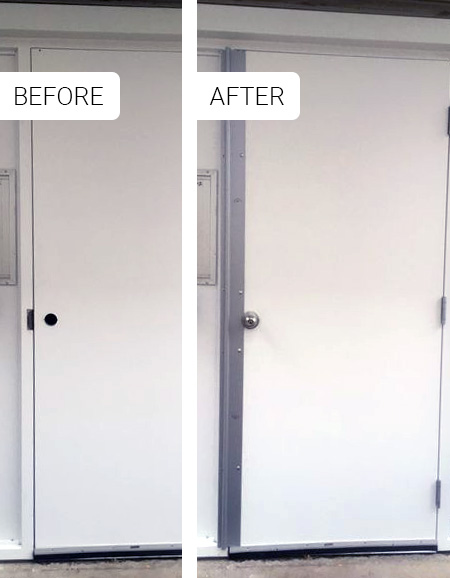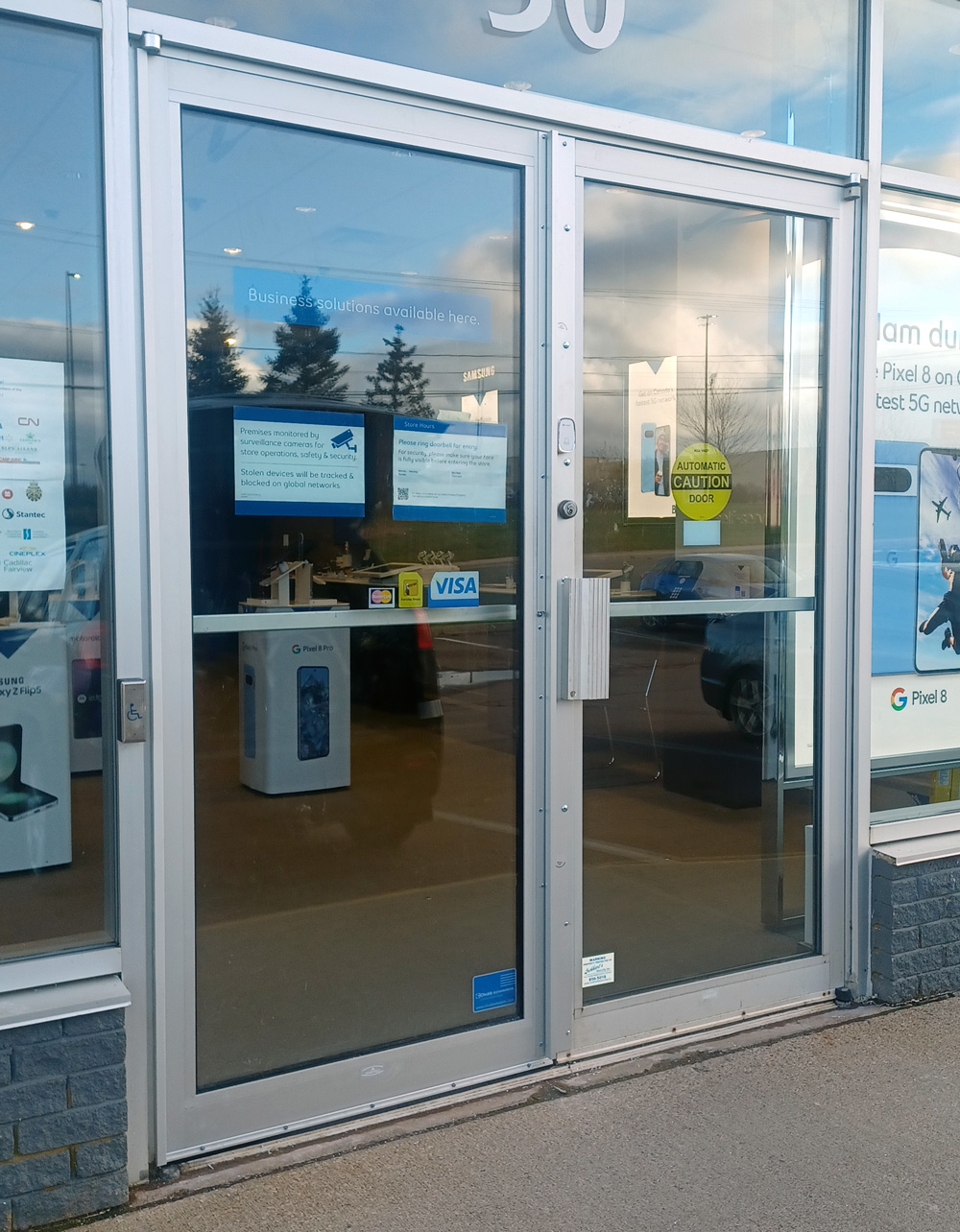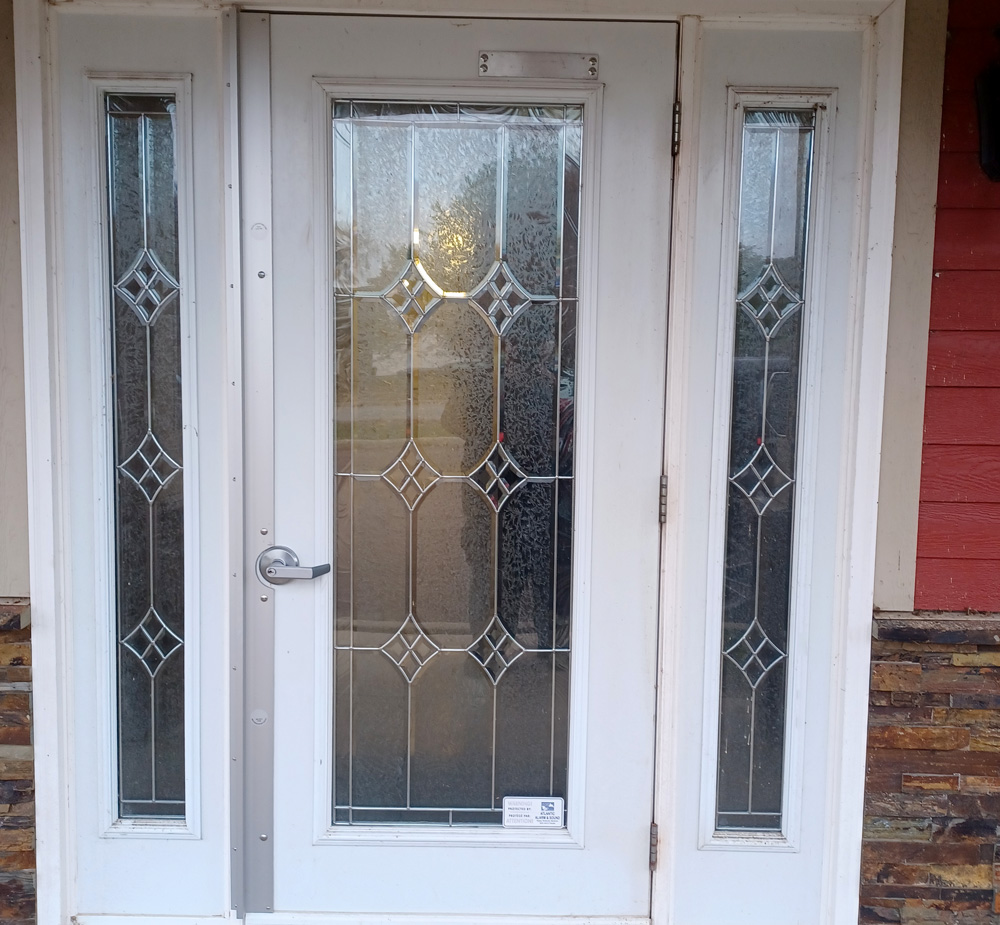 Frequently Asked Questions
Do traditional door latch guards work?
Door latch guards provide resistance against forced entry near the latch area. While they offer increased protection, they are still fairly small and it is still possible to pry open the door by inserting a tool above or below the guard (see images below). We recommend interlocking security astragals for optimal latch protection. Interlocking astragals extend from the top to the bottom of the door for improved security.
Traditional Door Latch Guards
Why is a traditional latch guard less effective to prevent forced entry?
Intruders with the right tools can pry open doors by inserting a tool above or below the latch guard. And if the door opens outward, they could even use a crowbar to remove the latch guard. Don't let your security be compromised – whether you're securing a commercial building, an industrial facility, or a residential property, interlocking security astragals are a wise investment!
Can interlocking security astragals be installed on in-swing doors?
Yes! Security astragals can also provide improved security by preventing in-swing doors from being forced open. They are an excellent option for laundry room doors that requires extra safety measures, for example.